MXT GATES hydraulic hose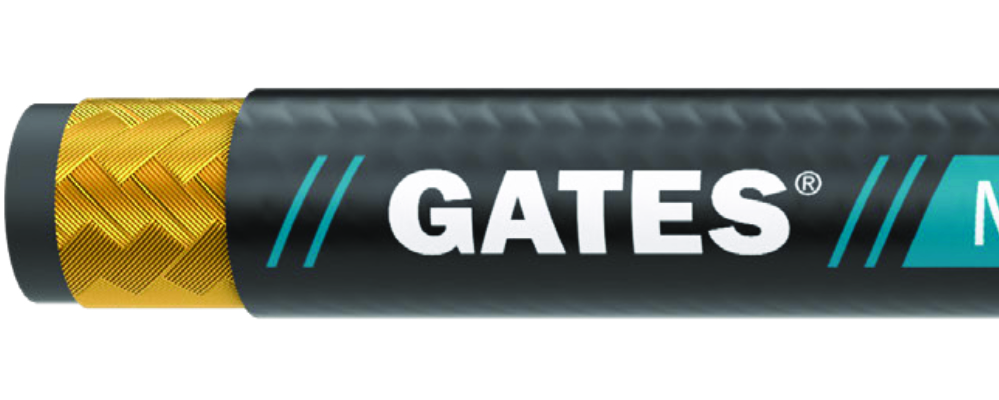 UNIVERSAL PRODUCT CODEHydraulic hose MXT GATES
MEET MXT. THE NEXT GENERATION OF
PREMIUM HYDRAULICS.
MXT™ was designed to address our customers' evolving
application challenges. Using materials science and
process innovation, combined with a patent-pending
construction, Gates now offers a new hydraulic solution
that is lighter, stronger, and more flexible. Made with
strong, high-performance reinforcement and high
quality, abrasion-resistant rubber, MXT™ is a universally
applicable premium product offering performance
above industry standards. Its diversified application
allows you to consolidate inventory while giving you
exactly the hose you need, when you need it.
We believe operating challenges are made to be
overcome. That's why thousands of industrial facilities,
global operations and OE manufacturers around the
world choose Gates hose and hydraulic systems to
power their most demanding fluid power applications.
Recommended for high-pressure hydraulic oil lines. MXT™ hose has smaller exterior dimensions, lower force to bend and significantly tighter bend radius than all SAE specs listed below. It is one of Lawson's most flexible hydraulic hoses.
Reinforcement: High-tensile steel wire braid
Temperature range: –40°F to +212°F (–40°C to +100°C)
Meets SAE 100R16 dimensions and performance
Meets SAE 100R17 (-6, -8, -10, and -12) dimension and performance
Meets SAE 100R2 performance
Meets SAE 100R19 (-6 and -8) performance
Source: Gates