PTFE Smooth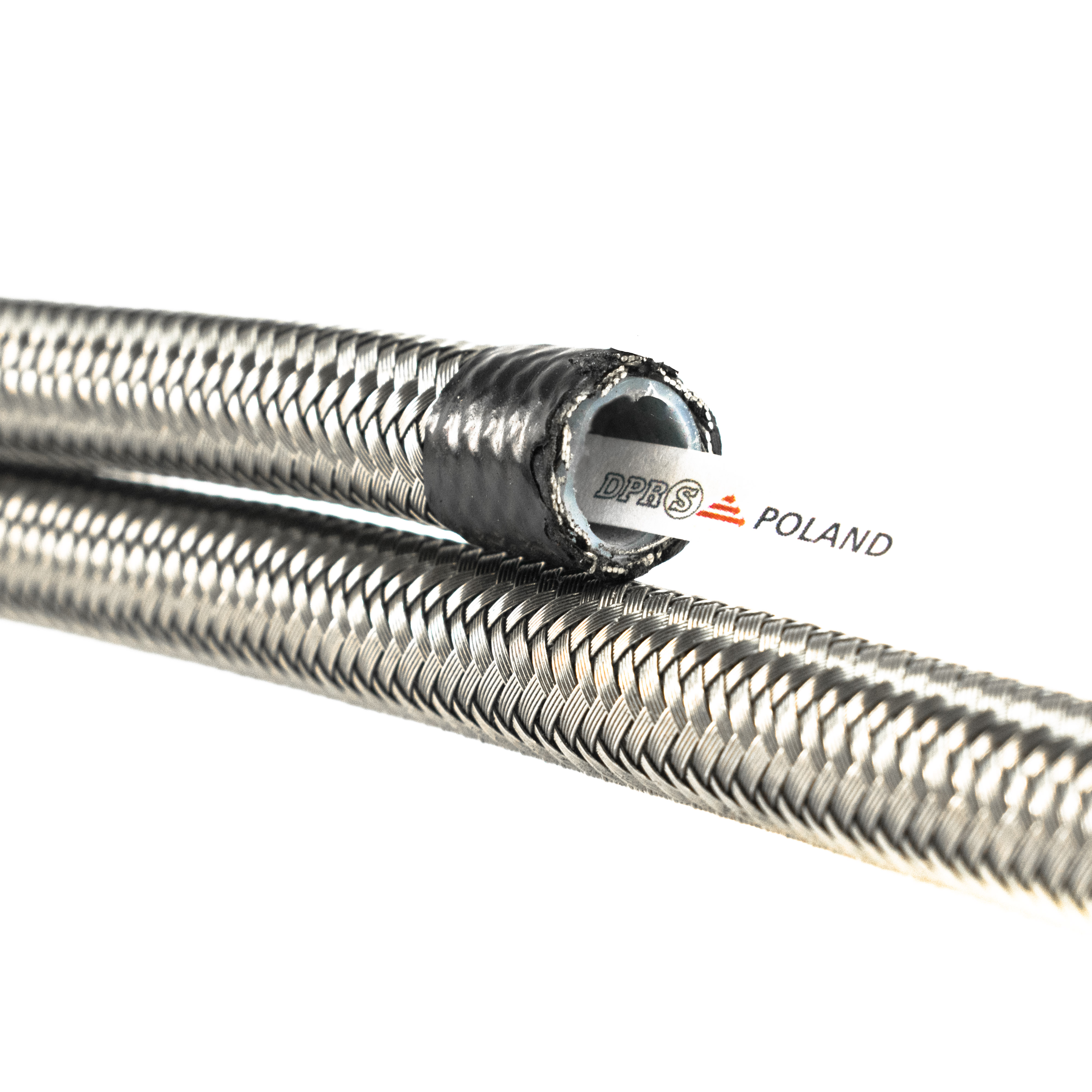 A hose for almost every solvents and chemicals. Exceptions are molten alkali metal, fluorine gas, chlorine trichloride and oxygen dichloride.
Resistance to UV radiation, ozone, light, oxygen – total.
Cover: The standard sheath is a single braid of AISI304 steel.
Temperature range: Operating temperature -60 ° C to + 260 ° C.
IMPORTANT !!! Over the operating temperature of 120 ° C, the maximum working pressure
given in the table should be reduced by 1% for each 1° C temperature increase.