D100P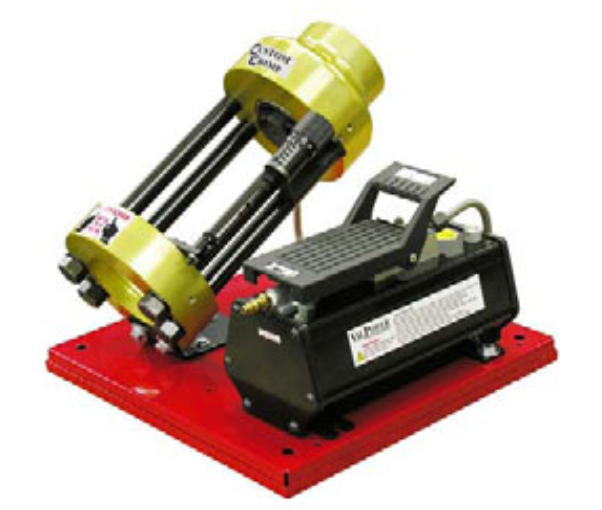 D100P Crimper
Light weight, portable crimper with hand pump. 
With high strength aluminum flanges to minimize weight and a convenient carrying case, the D100 series crimpers are truly portable crimpers.  The choice of a 10,000 psi hand pump or a pneumatic power unit and precision micrometer adjustment give the D100 series crimpers the power, flexibility and accuracy to crimp up to a 1″ hose wherever service is required.
High Visibility: Inverted die position allows the operator to accurately position the hose and fitting prior to crimping.
Accurate and Repeatable: An adjustable micrometer and the Micro Site indicator make precise and repeatable crimps.
Convenient Carrying Case: Included case provides convenient storage for crimper, dies and special tools.
TECHNICAL SPECIFICATIONS
D100H
Control System
Adjustable Micrometer
(Metric or Standard or DC)
Crimping Force
35 Ton / 32 tonne
Crimper Size
D: 16″ x W: 16″ x H: 17″
D: 406mm x W: 406mm x H: 432mm
Carrying Case
D: 16 1/4″ x W: 16 1/4″ x H: 18″
D: 413mm x W: 413mm x H: 457mm
1-2 Wire Capacity *
1″  / -16
 4SP Capacity *
3/4″ / -12
6SP Capacity *
N/A
Weight
75 lbs / 34 Kg
Power
Pneumatic
Pump
80 psi input
Electrical Requirements
N/A
Reservoir Capacity
N/A
Oil Type
ISO Viscosity Grade 46
Adapter Dies
N/A
Dies
D100