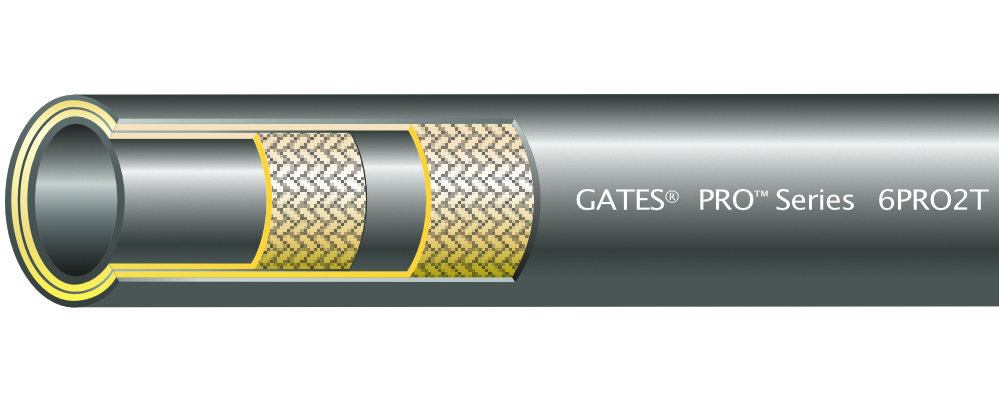 2SC hydraulic hose GATES PROTM SERIES PRO1T
Gates PRO Series Pro2T variable pressure hydraulic hoses deliver performance and reliability to compact minimum bend radii in two-wire braid construction.
Engineered for less demanding hydraulic applications, our new line of professional-grade hoses are designed to balance product performance and investment
for everyday uses. All sizes deliver consistent performance to EN industry specifications.
FEATURES AND BENEFITS
Ideal for non-severe, medium-pressure hydraulic applications with low flexure requirements.
Application-specific design offers reliable performance that gets the job done
Meets EN 857 SC performance standards.
Manufactured to Gates high-quality professional standards.
Compact design is flexible and light weight for easy handling and fast installation.