Zinc-nickel coating / MALE quick coupling – metric PUSH PULL ISO-A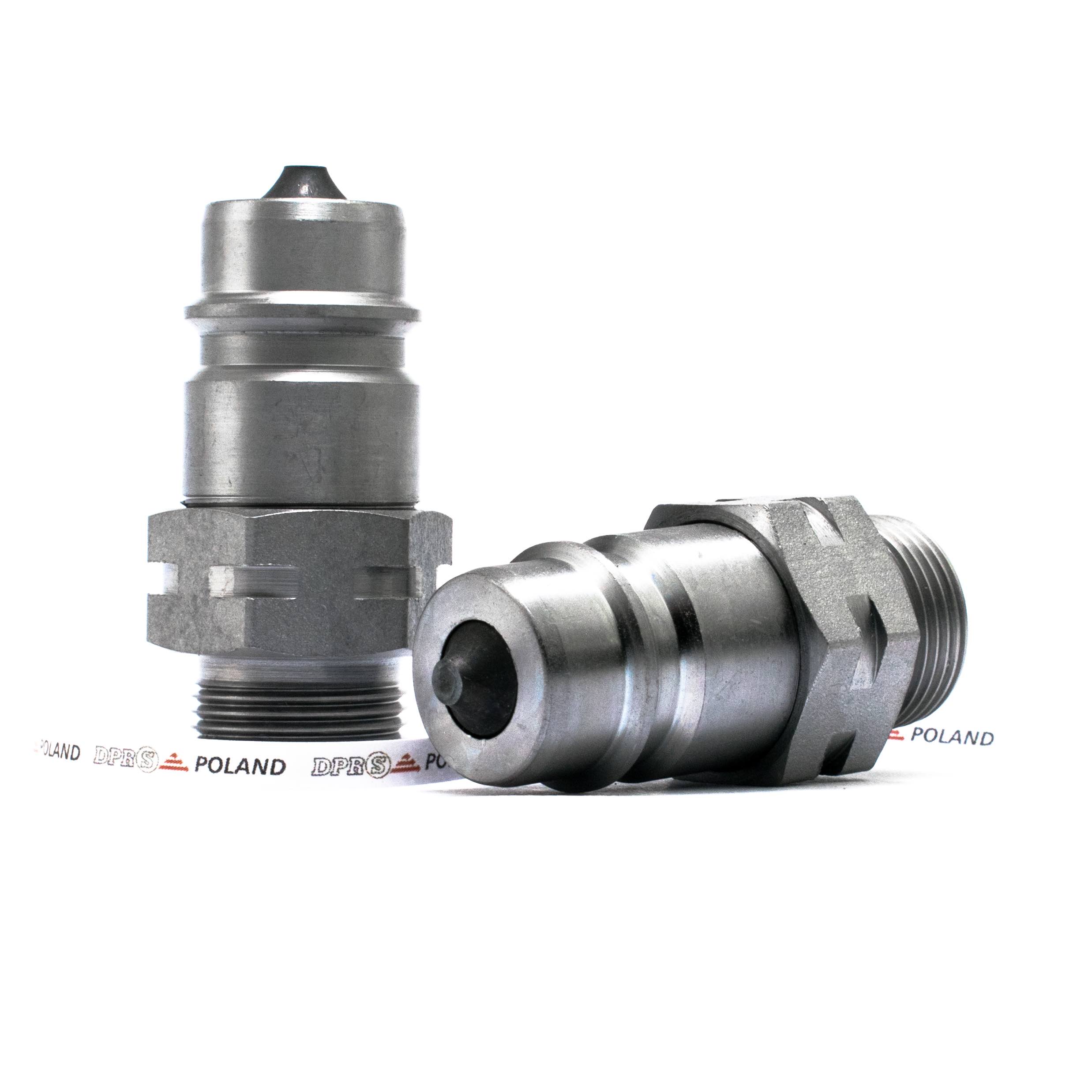 Quick coupling made in accordance with ISO 7241-1 A (abbreviated ISO-A) which slowly displaces older versions of the market. This is the transition to a higher standard of hydraulic servicing of agricultural machines. This type of quick coupler is mainly used in agricultural machinery, it is ideal for working with hydraulic oil.
Product with zinc-nickel coating (Zn-Ni)
Thanks to the Zn-Ni coating of alkaline electrolyte with nickel in appropriate proportions, the product gains 4x higher corrosion resistance than pure zinc coating. As a result, its durability is extended, allowing for longer, more effective use.
Advantages of zinc-nickel coating:
No corrosive contact formation in contact with aluminum

Increased resistance to temperature changes and operation at high temperatures (160 ° C)

Protecting the environment by reducing the emission of oxidation products of zinc compounds to the environment

Higher damage and scratch resistance due to higher hardness of zinc-nickel coating compared to other zinc alloy coatings

Attractive appearance of the product