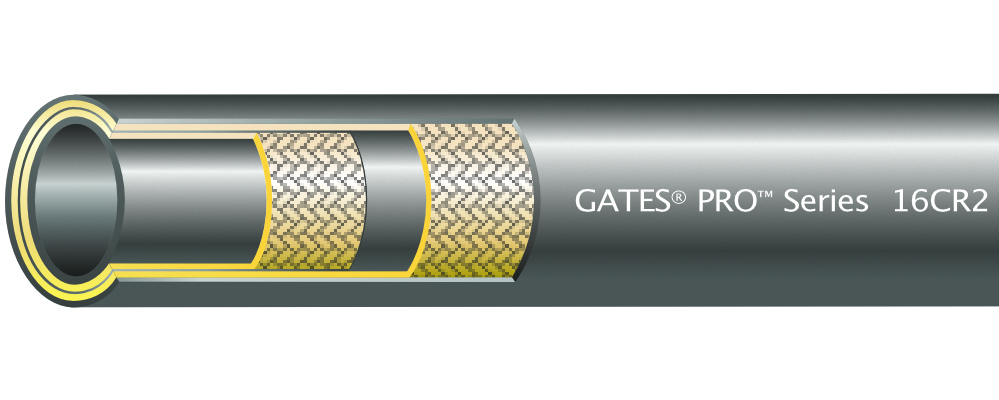 2SN hydraulic hose GATES GATES PROTM SERIES CR2
Gates® PRO™ Series CR2 variable pressure hydraulic hoses are qualified for use with the full line of PRO™ Series couplings to ensure end-to-end performance — providing a broad range of engineered solutions for targeted hydraulic applications.
Over the last 50 years, Gates has driven standard adoption in the industry. We have used our extensive knowledge of standards, industries and applications, as well as our expertise in materials science to create a competitive edge for our customers by developing application-specific solutions that offer reliable performance.
FEATURES AND BENEFITS
Ideal for non-severe, medium-pressure hydraulic applications with low flexure requirements
Application-specific design offers reliable performance that gets the job done
Meets SAE 100R2 and EN853 2SN performance standards
Part of Gates PRO™ Series Hose Portfolio
Manufactured to Gates high-quality professional standards
RECOMMENDED; For very high–pressure, high–impulse applications.
TUBE: NBR (Nitrile) based.
REINFORCEMENT: Double steel braided.
COVER: SBR based (Polychloroprene), MSHA approved.
TEMPERATURE RANGE: -40°c to +100°c.
NORMS: SAE 100R2, EN 853 2SN,
Source: Gates