Hose adapter DIN 3483/3489 NORTH FIGHTER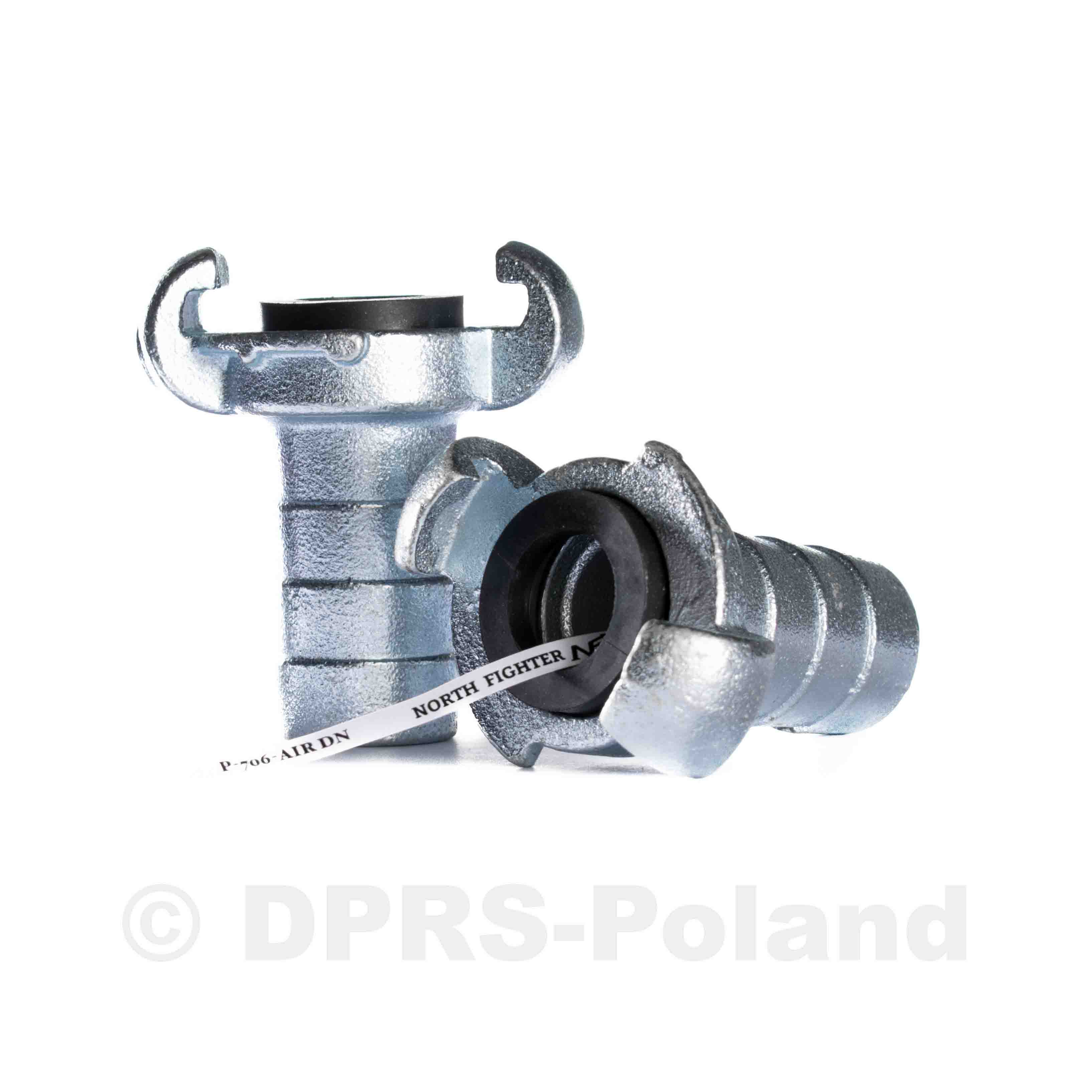 DPRS Poland offers North Fighter cast iron couplings, with a hose adapter DIN 3489, formerly designated DIN 3483 for pneumatic devices.
They are used for compressors, both mobile and stationary, hammers, rammers and many others. The North Fighter connector is made of a massive cast iron casting, which makes it applicable to specialist construction equipment. Simple, yet durable construction, and wide availability of hoses, bands and clamps in the offer of DPRS Poland, enables easy and independent repair of the pneumatic conduit and its production.
Product features:
Spacing of catches 42
Working pressure: 10 bar -142 psi
Includes oil resistant rubber gasket