MALE quick coupling – metric PUSH PULL ISO-A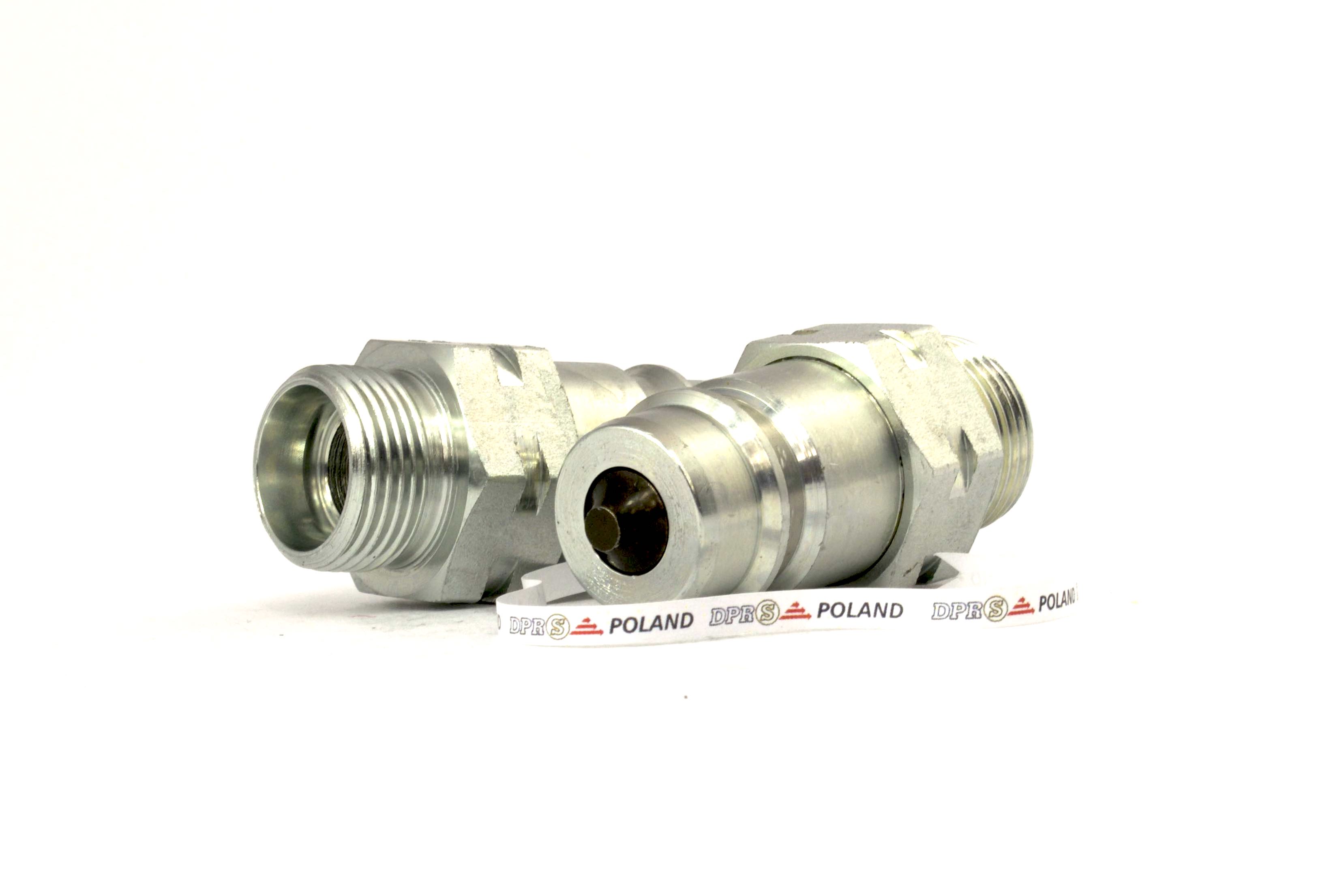 The quick couplings are made in accordance with ISO 7241-1 A (abbreviated ISO-A) which slowly displaces older versions of the market. This is the transition to a higher standard of hydraulic servicing of agricultural machinery. This type of quick coupling is mainly used in agricultural machinery, it is ideal for working with hydraulic oil.

In the offer of DPRS Poland, plugs and sockets of ISO-A quick couplings are available in both the standard version and the push-pull version, which is used for emergency disconnection. It prevents the flexible hose from tearing in the event of accidental pulling.
Automatic quick release couplings prevent failure and damage to the hydraulic system. Its undoubted advantage is that it belongs to a cheaper type of high pressure quick couplings. We invite you to familiarize yourself with the offer of DPRS Poland hydraulic couplings.