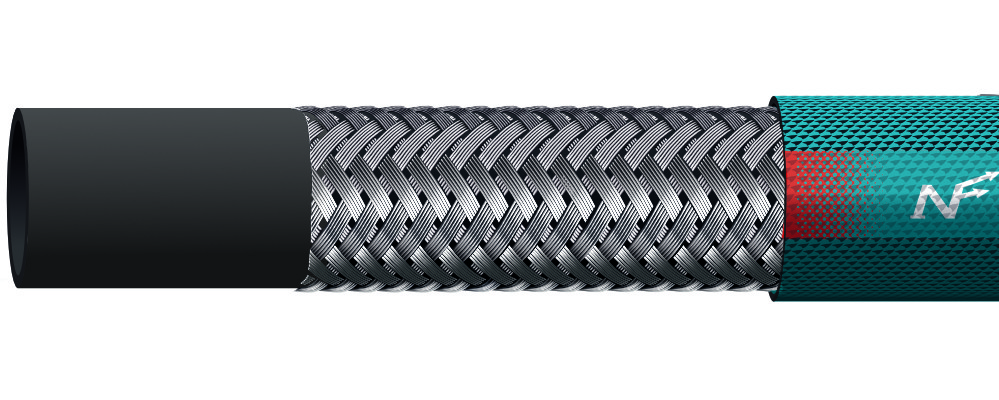 1SN EXTREME TROPICO hydraulic hose NORTH FIGHTER®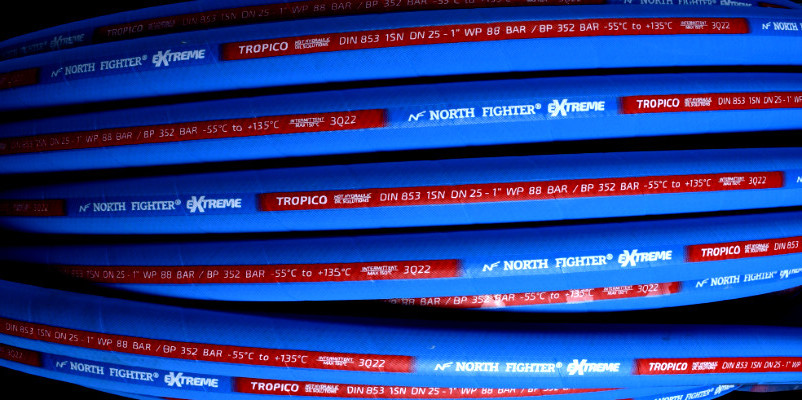 DPRS POLAND offers high-quality, flexible hydraulic hose 1 SN EXTREME TROPICO with a single steel braid valued brand in the market NORTH FIGHTER®.
Recommended for medium hydraulic pressures.
Meets the requirements of EN 853 1SN
It provides custom minimum bending radius and greater flexibility for easier installation in the hydraulic system.

Resistant against: Mineral, vegetable, hydraulic oils
Tube: Synthetic rubber
Reinforcement: Single steel braided
Cover: Blue synthetic rubber
Temperature range: From -40°C to +135°C
Norms: DIN EN 853 1 SN, safety factor: 4:1