MXG GATES hydraulic hose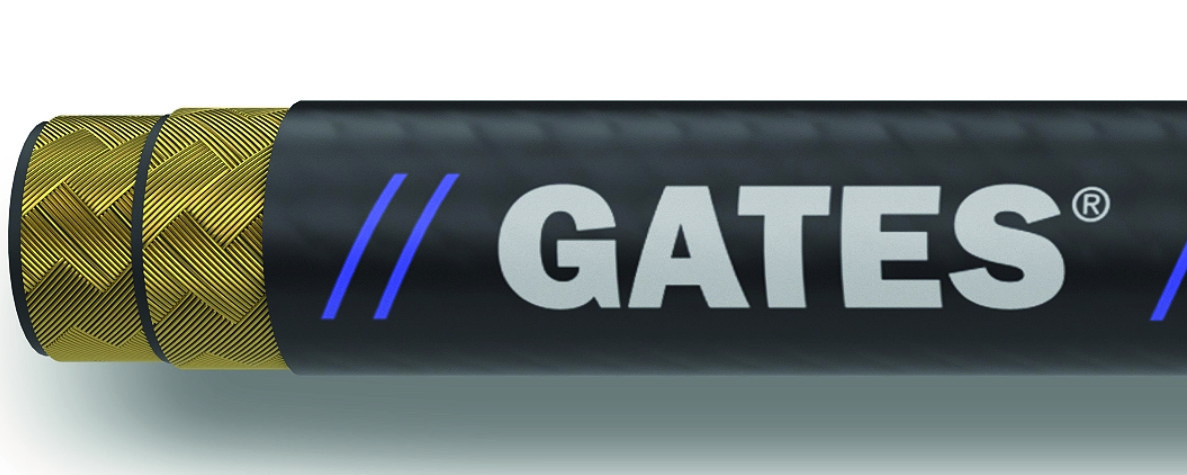 MXGTM 4K. HIGH-PRESSURE PERFORMANCE REDEFINED.
Built with our proprietary wire-braid process technology, MegaSysTM MXGTM 4K hose is lightweight, highly flexible, and qualified to ONE MILLION impulse cycles — it's a drop-in replacement for conventional spiral hoses.
We engineered a new class of hydraulic hose that exceeds the pressure and performance of wire spiral constructions, but with the lower weight and flexibility driven by Gates wire-braid technology.
The XtraTuffTM Plus abrasion-resistant cover on MXGTM4K hose offers improved ozone resistance, and delivers exceptional durability to power your most demanding fluid power applications.
FEATURES + BENEFITS
Compact construction with excellent flexibility and lower force-to-bend for faster and more ergonomic installation (force-to-bend is 40% better and OD is 8% smaller)
Up to 30% lighter weight for easier handling and installation
1,000,000 cycle impulse life exceeds industry standards with GS couplings; impulse tested to the same parameters as Gates EFG4K spiral hose
Exceeds performance criteria of ISO 18752 280DC, SAE 100R12, EN856 R12, and ISO 3862 R12; size -16 also rated for EN856 4SP
Gates XtraTuff Plus is 25x more abrasion resistant than standard Gates cover